the relief of impact
Comments
Log in with itch.io to leave a comment.
I do have a question. I am pretty new to Twine, but i am curious to how you animated the computer screen?
Excellet game, brilliantly captures Sleep Paralysation as i said before i made a lets play of it here, i also left a 1 Dollor tip best of luck with future games mate its a shame i cant afford to give more.
Everything about this is so good! The sounds are excellent and I think the minimal art style complements them really well.
Fantastic game i used to suffer from sleep praralysis and this is highly accurate omfg
Goodness, thank your for the lovely review! I look forward to seeing what else you write about in the future!
Interesting audio queues and a good atmosphere, wish there was more, either of depth, choice, or the ability for a stronger story to increase immersion! :) Hope you enjoy my playthrough.
Hello! Haha, I definitely did not expect anyone to make a playthrough video! It was very entertaining to watch! I'll be making games with more variables and stronger player agency in the future when I have a better grasp on the programming side of things, but I'm glad you enjoyed the game! And, oh yes... I have a son. His name is Grendel! (p.s. If you play Southern Monsters the big game we've been working on over the past few years, you'll get to see more of him! It comes out next year.)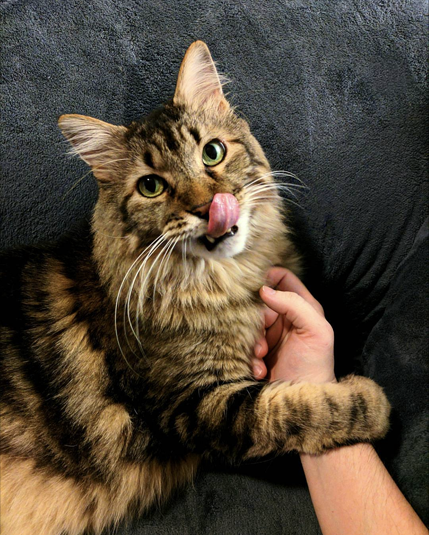 The precious son of Priscilla and Kevin Snow
Southern Monsters huh, it an indie horror of any sort? :p
This was super effective. I love the use of a cyclic structure with miniature diversions in choice to emphasize that no matter what you do it will never end and you are doomed to fall forever. The graphics, writing and sound design all played so well off each other that I even shivered a few times. This is a really exemplary example of atmosphere in a text based game.
The only thing you might want to do is add a flashing images warning for people who are sensitive to that.
Thank you! Yes, I'll add a warning in the about section, should have remembered to do that at launch!
Short but sweet! Your background in sound design was very evident here as the audio was on point. Nicely done, especially so for your first game.